Hi everyone!
Today I will show you the pictures of the outfit I wore to the YBS VIP day. I shot these pictures yesterday and I was still feeling a bit ill and with only a thin silk blouse I was freezing outside! But hey, everything for the blog ;)
The blouse is new. I've been eyeing if for a while but because it's made out of real silk it was a bit expensive... But last week I sold a few things from
my webshop
so I allowed myself to buy it. Vertical stripes are a big thing upcoming Spring (plus stripes will never be out of fashion) so it's an investment piece.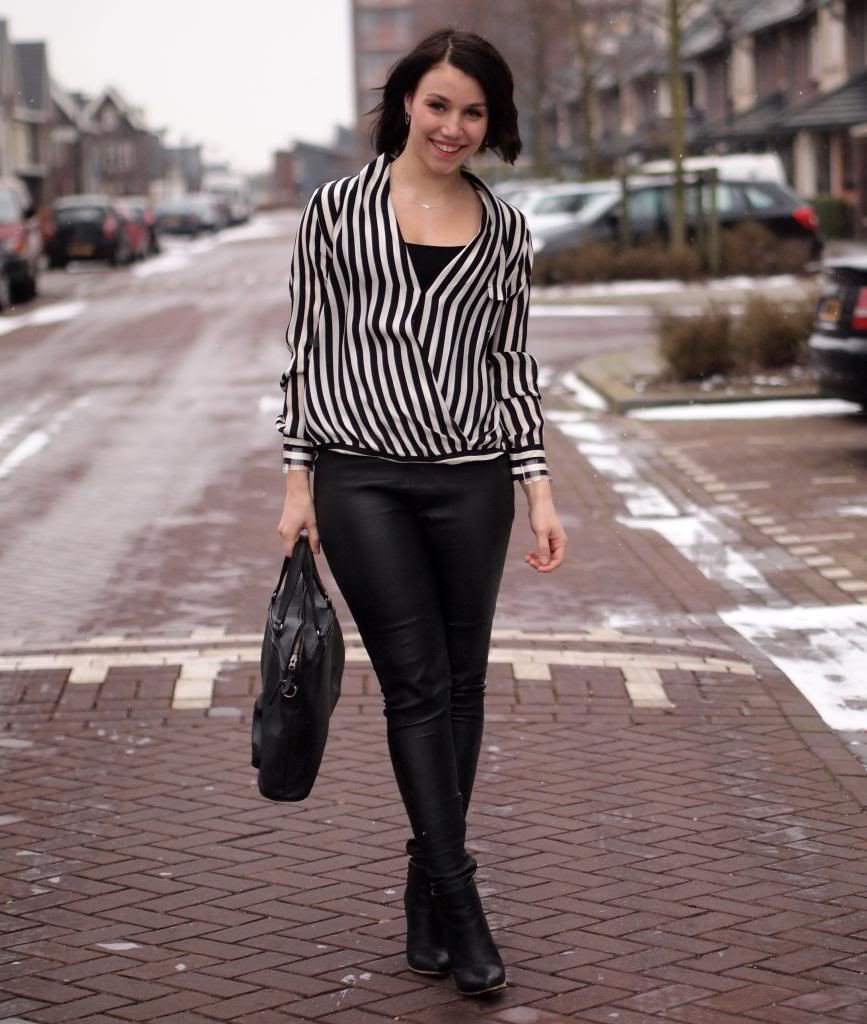 Click on 'Read More' for more pictures!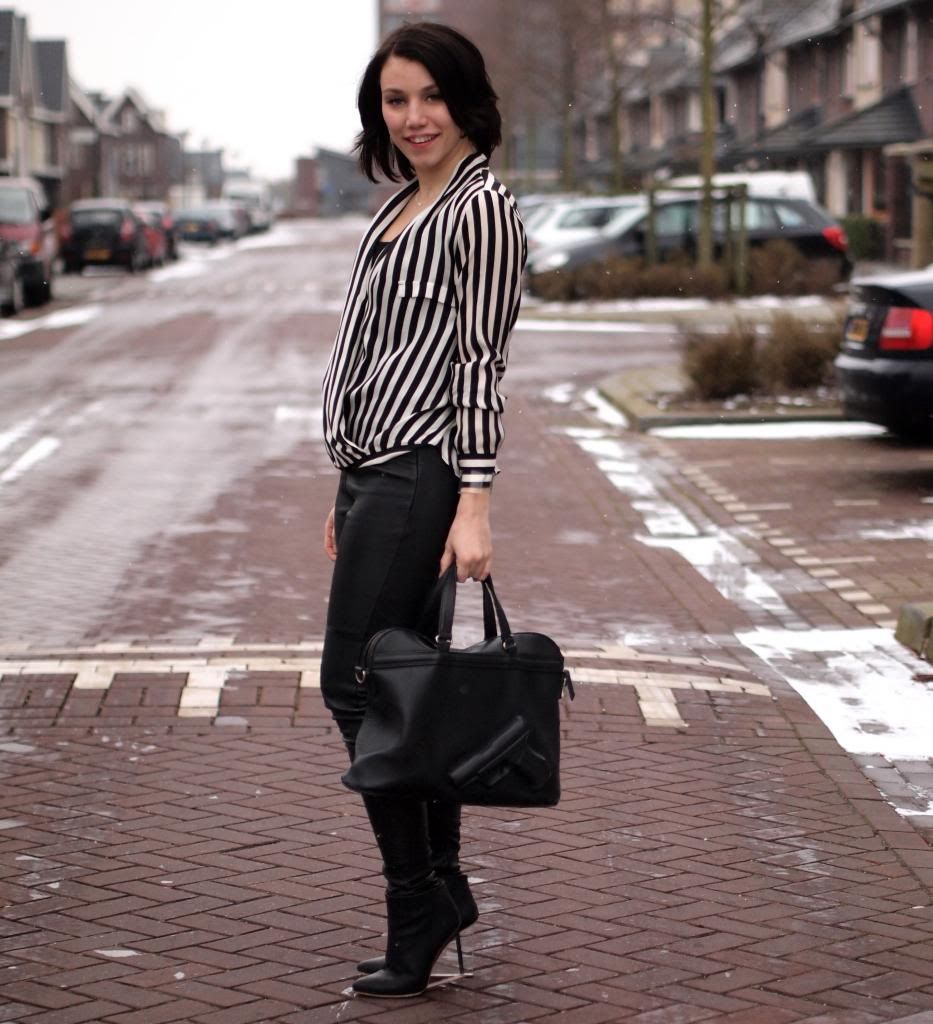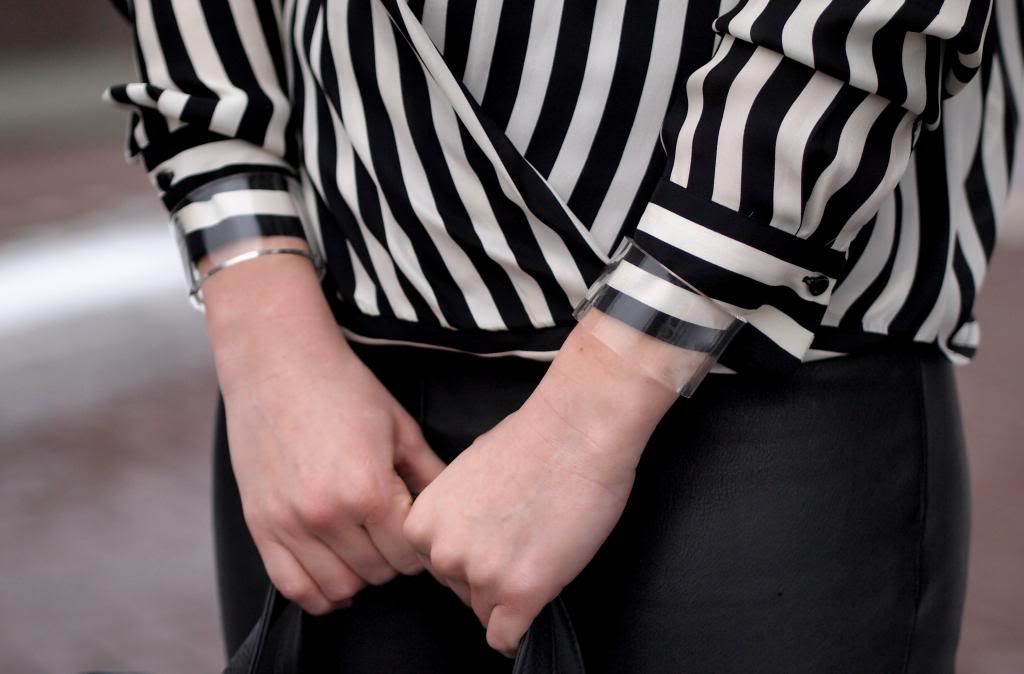 What I'm wearing:
Heels | Maison Martin Margiela with H&M
Leather pants | Maison Martin Margiela with H&M
Top | H&M
Silk blouse | Zara
Bag | Vlieger&vanDam
Necklace | Heart to get
Clear cuffs | DIY (a tutorial will be posted soon!)
You can buy similar items below!
Lots of love and have a nice day!
♥