Hi everyone!
Of course you all know today is Valentine's Day. I think it's just another commercial holiday but still it's nice to think of a Valentine's Day outfit. I'm not a big fan of standard sexy outfits so this is my view of a 'sexy' Valentine's Day outfit.
Unfortunately I didn't had anyone to take my outfit pictures, so I had to take these with my tripod. The sun was shining very brightly so I couldn't take the pictures on my roof because they would turn out to overexposured. That's why they're taking inside.
This is actually an outfit I would wear to a date, if a guy gets turned off by my outfit he's just shallow and not the guy for me ;)
Click on 'Read More' for more pictures!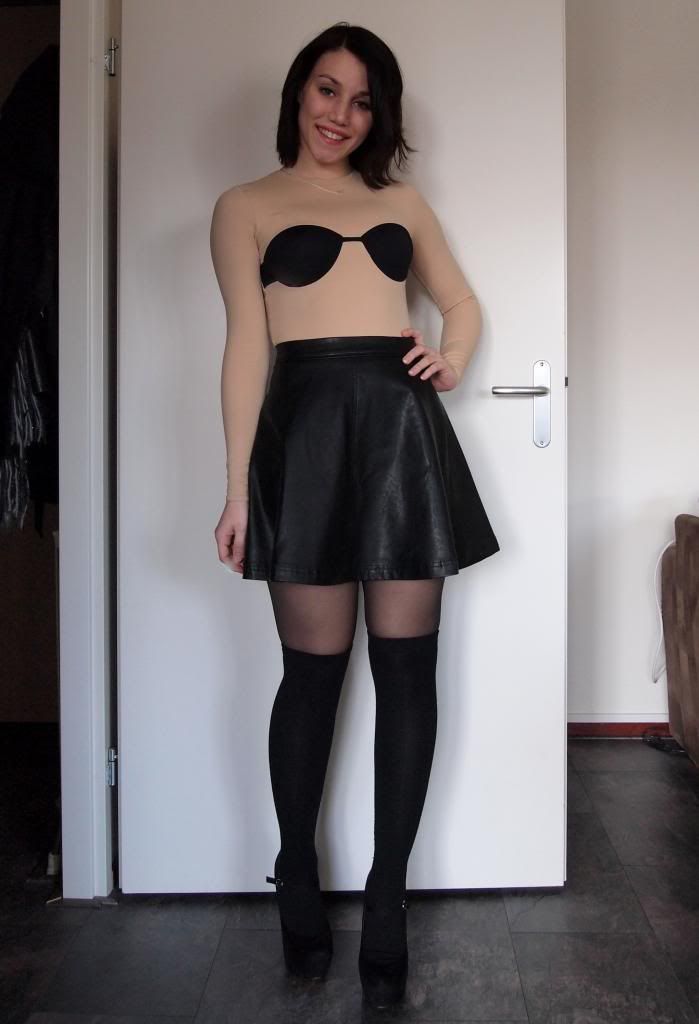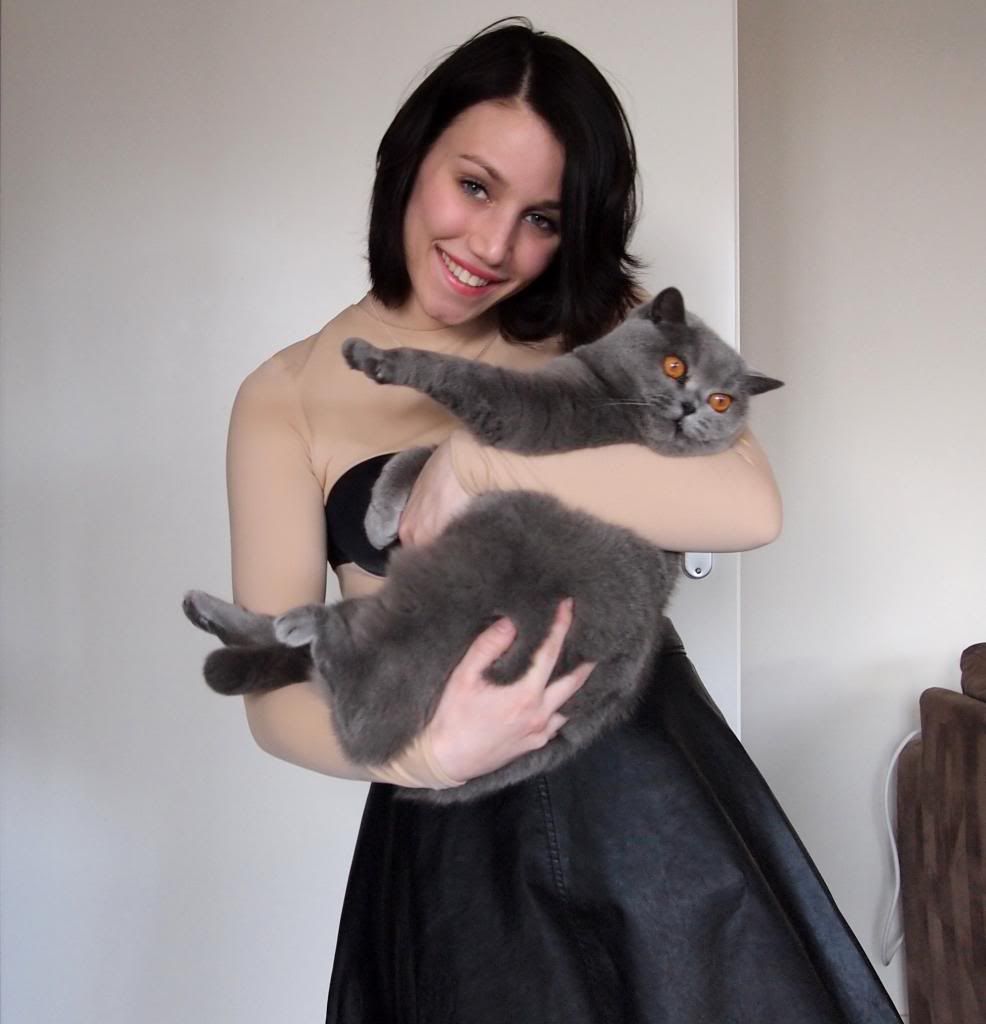 Also some love from Boeba! As you can see she doesn't like the get picked up as you can see from her horrfied expression! :p
What I'm wearing:
Heels | River Island
Overknee socks | Ebay
Skirt | New Look
Body | Maison Martin Margiela with H&M
Necklace | Heart to get
Lots of love and have a nice day!
♥