Hi everyone!
Today I will show you the outfit I wore on the second last day of Amsterdam Fashionweek.
As you maybe know I'm blogging for Sarenza, and as my first pair of shoes I ordered
these
Nike free run+ 3 sneakers. After a few days of walking around in killing high heels these comfy shoes arrived just in time to be worn on this day, giving my feet a little bit of well deserved rest.
This outfit is maybe a bit different then what you expect from me (pencil skirt, hair in a ponytail and no heels), but like I've said in my new blog year resolutions post I wanted to step a bit further out of my comfort zone. And that's exactly what I did with this outfit!
I really hope you like this outfit so please tell me what you think about it!
Click on 'Read More' for more pictures!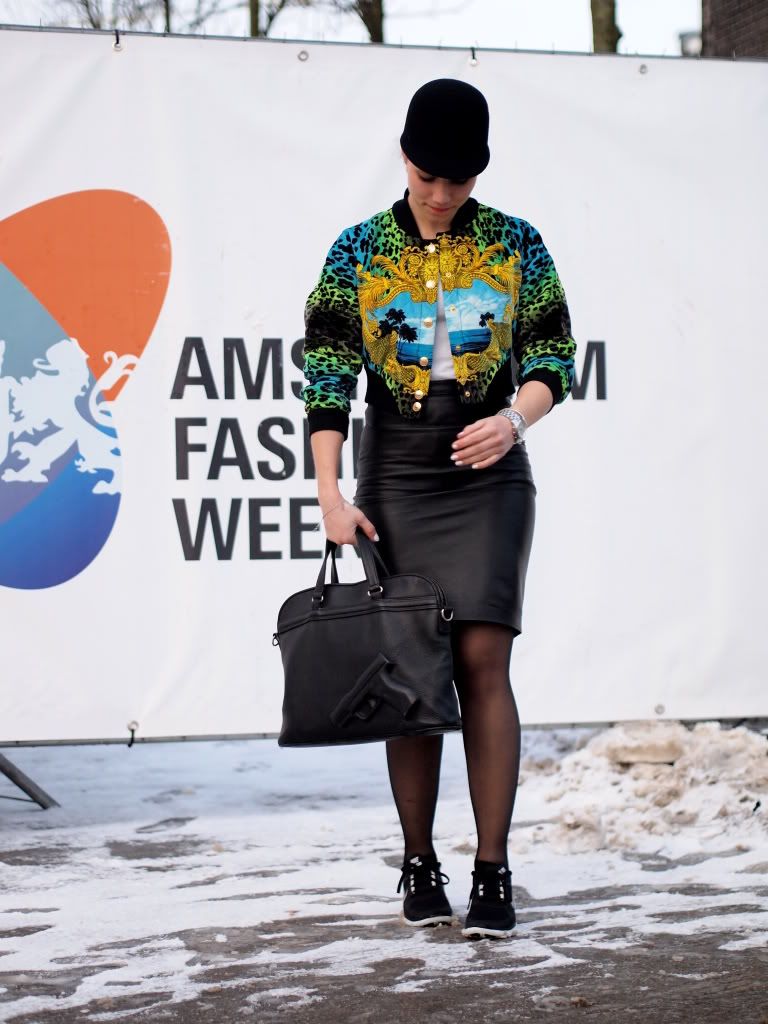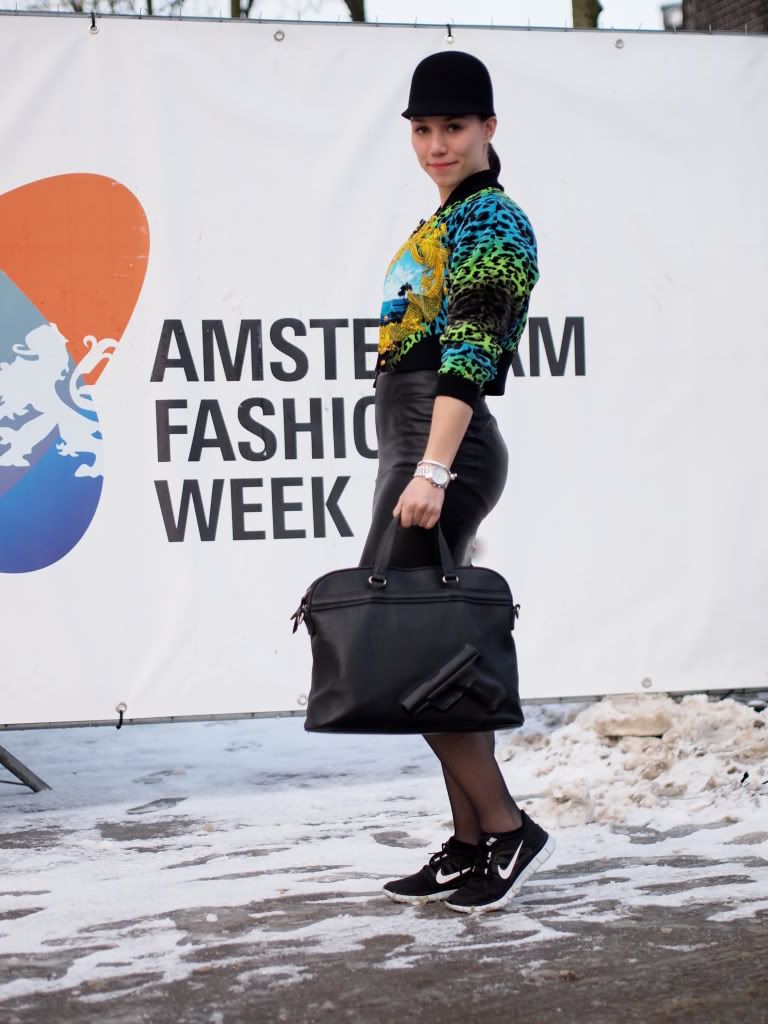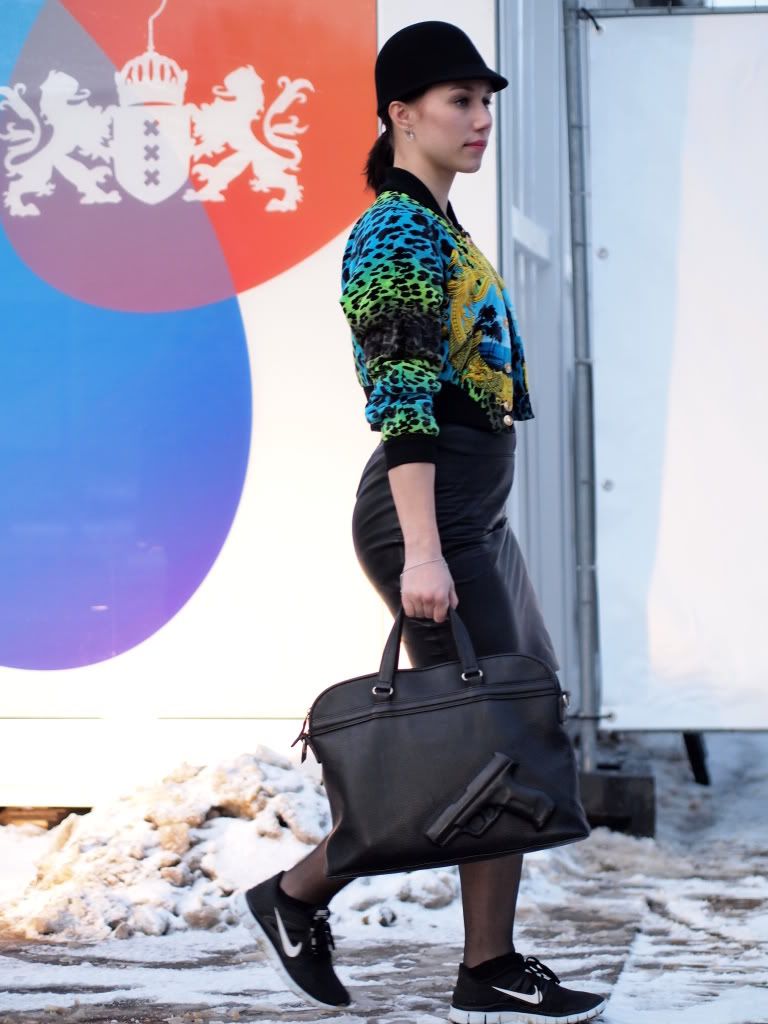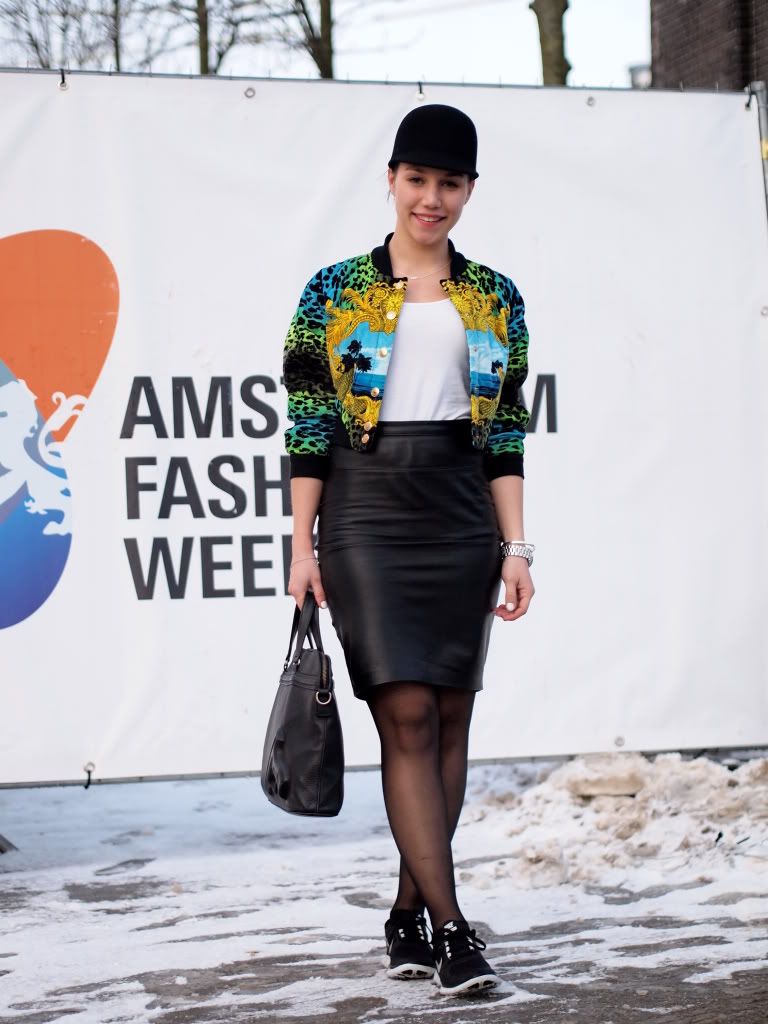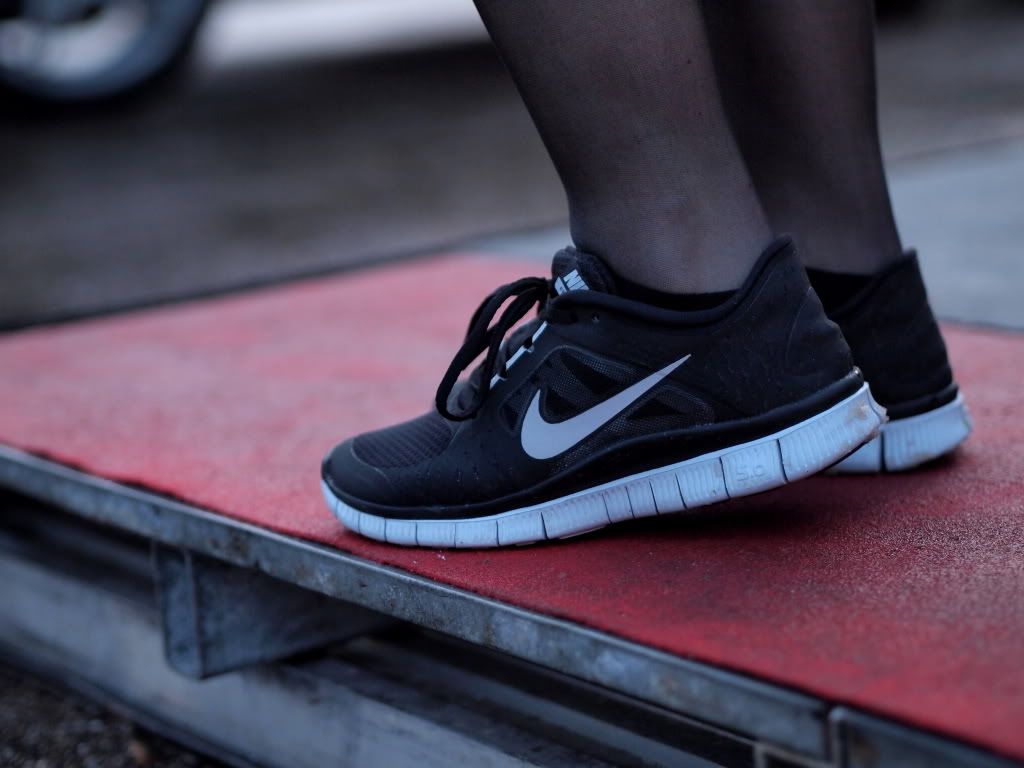 What I'm wearing:
Sneakers |
Nike
via Sarenza
Leather pencil skirt | Mango
Top | H&m Divided
Bomber | Versace for H&M
Hat | H&M
Bag | Vlieger&vanDam
Necklace | Heart to get
Watch | Michael Kors
Bracelets | afterDRK x Maison de Bonneterie and Hot Diamonds
Lots of love and have a nice day!
♥