Hi everyone!
Yesterday I went to the Axara Fall Winter 13/14 collection presentation. Axara is a well known brand in France and the states, but it isn't that well known in the Netherlands yet. The presentation was held in the Westcord Fashion Hotel. First we were greeted with some drinks and bites and after that we were taken to a room were we got a mini catwalk show. After the show we also had the opportunity to check out the collection. The collection had a very classic touch but with interesting details and gorgeous materials. The jewellery was from Tint Agency.
Click on 'Read More' for more pictures!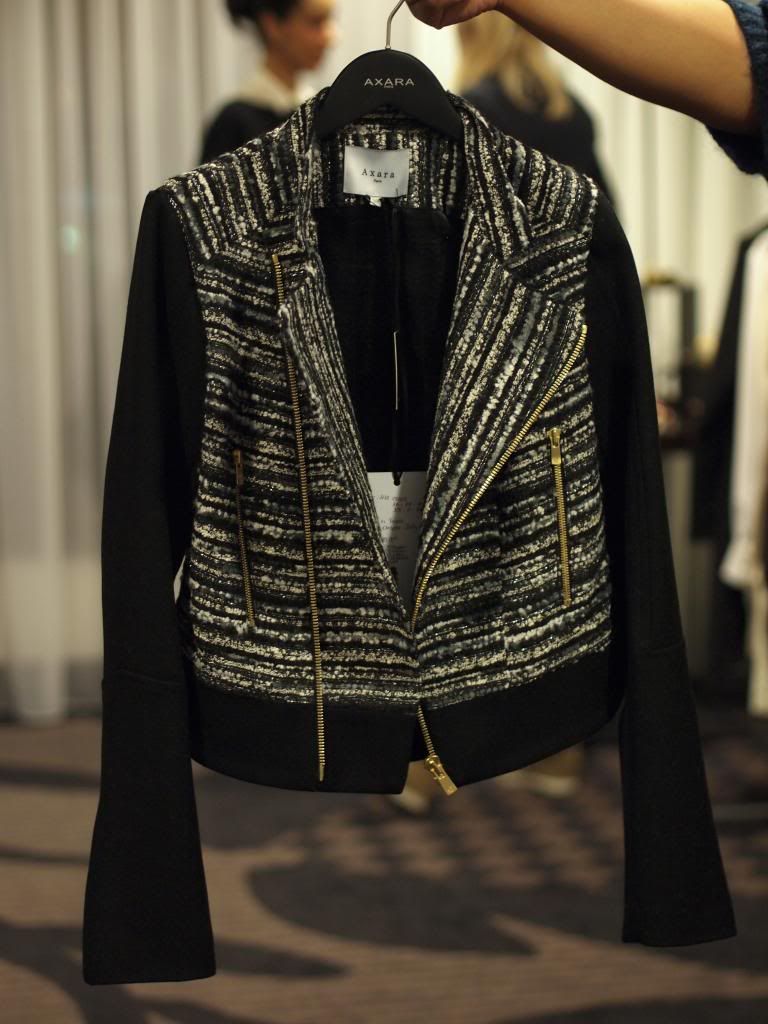 I fell in love with this gorgeous jacket! I really NEED this jacket in my closet!
Lots of love and have a nice day!
♥