Hi everyone!
I'm keeping it short since I have to hurry for another day of Amsterdam Fashionweek!
But this is the outfit I wore on the first day of AFW.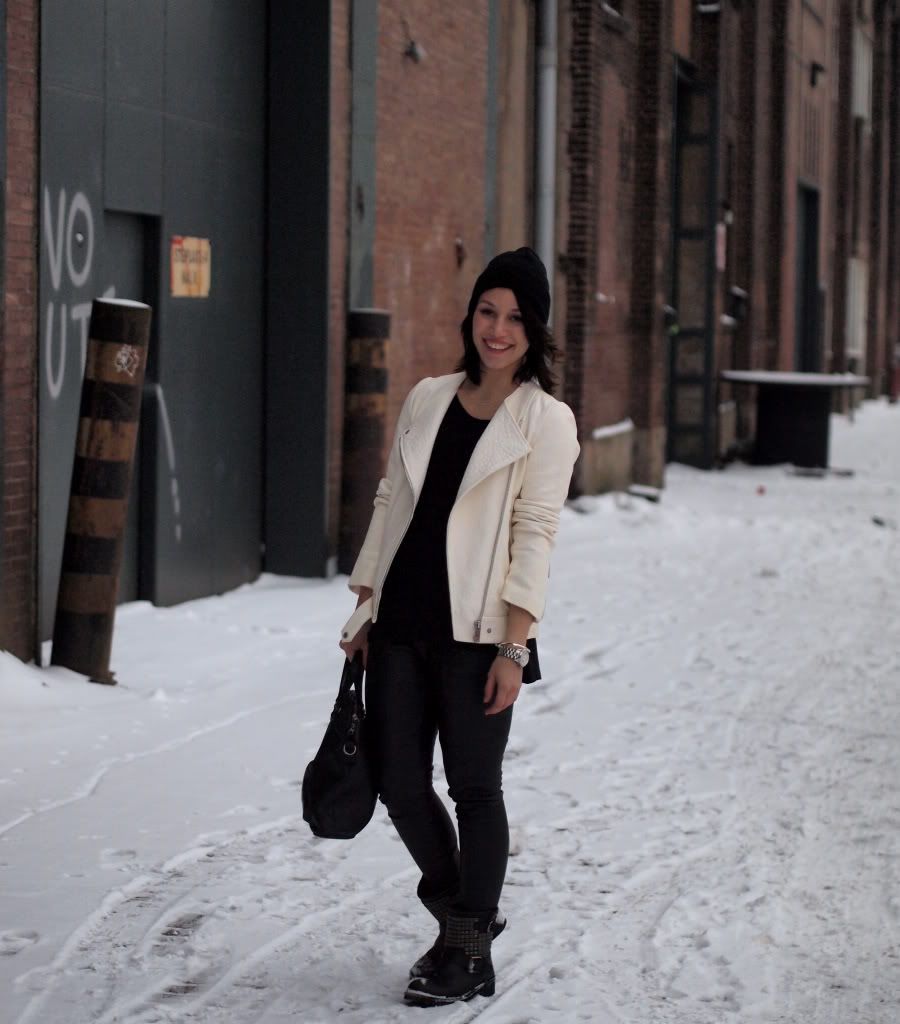 Click on 'Read More' for more pictures!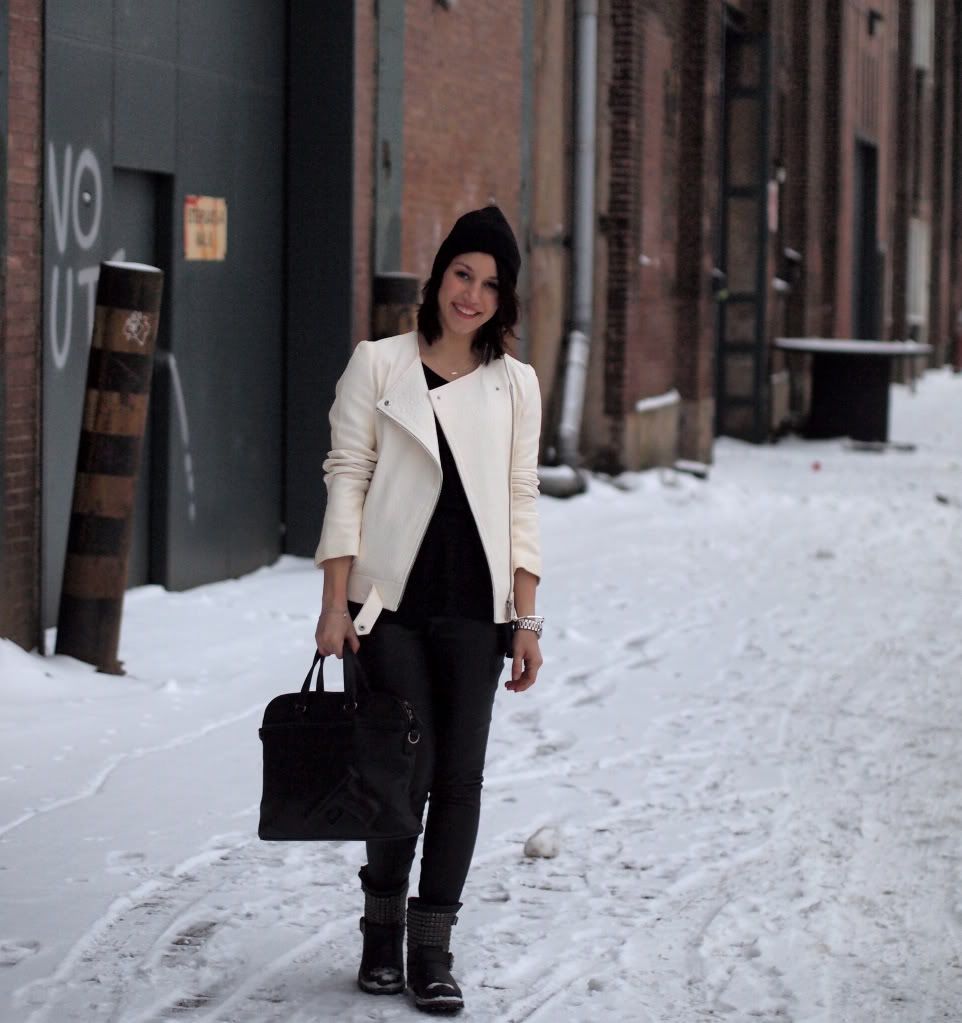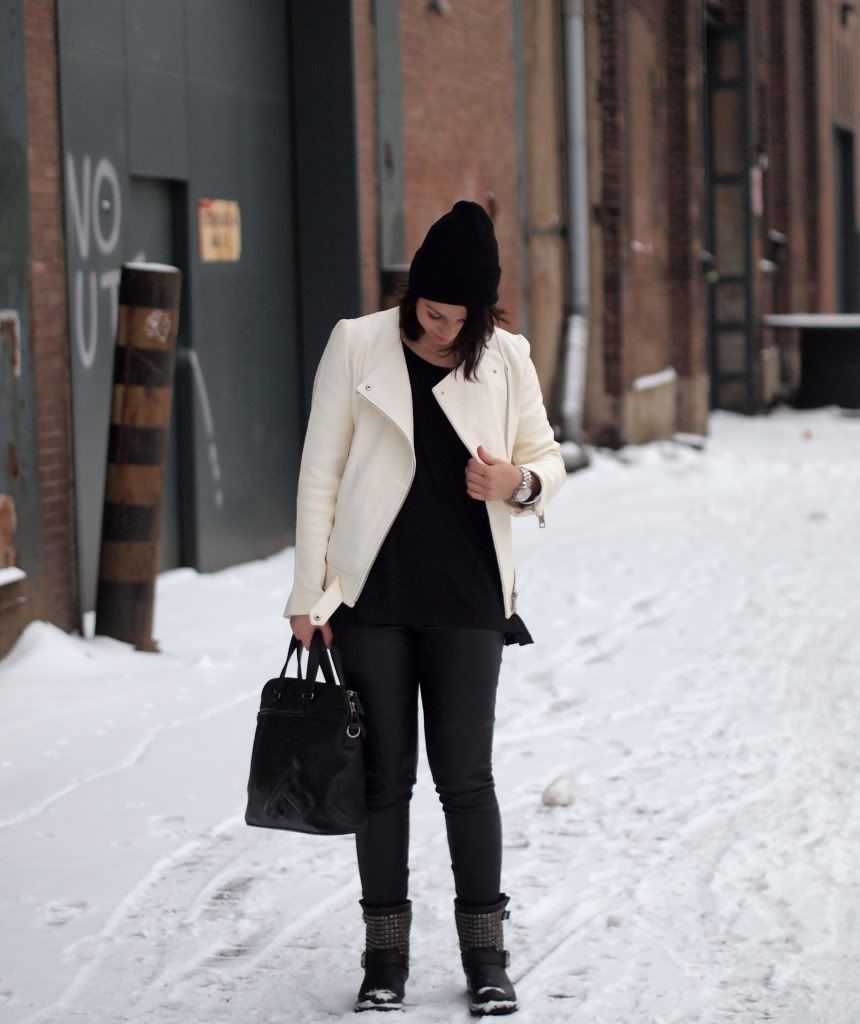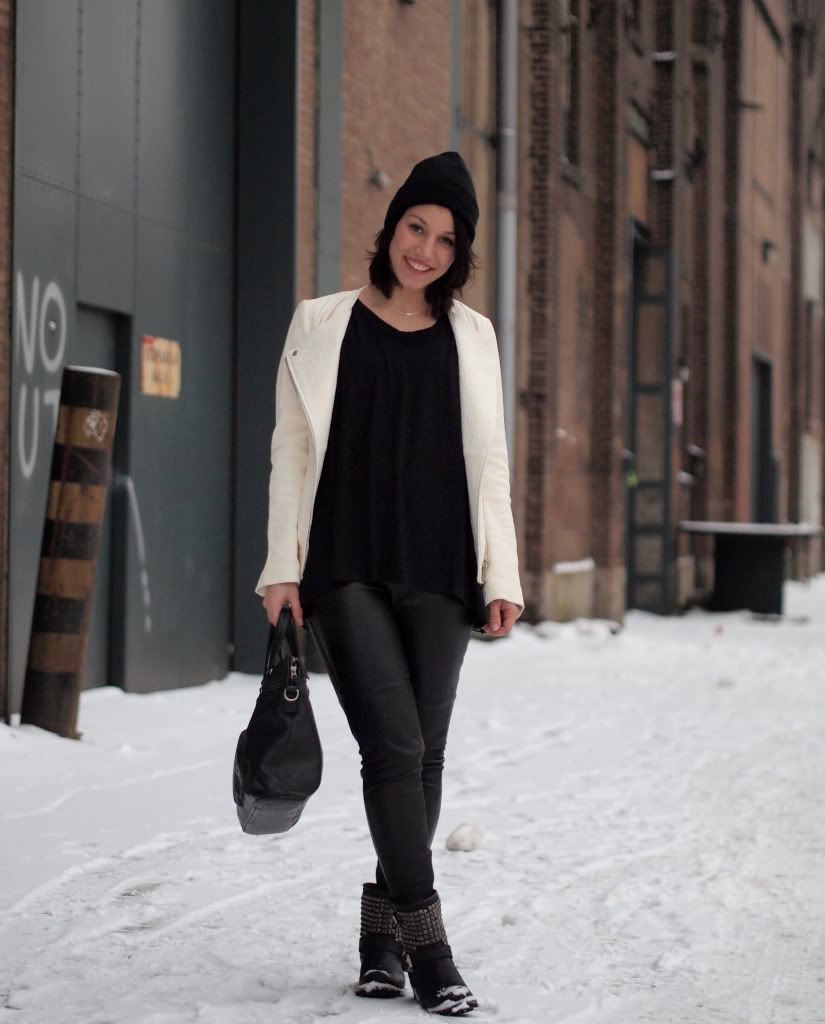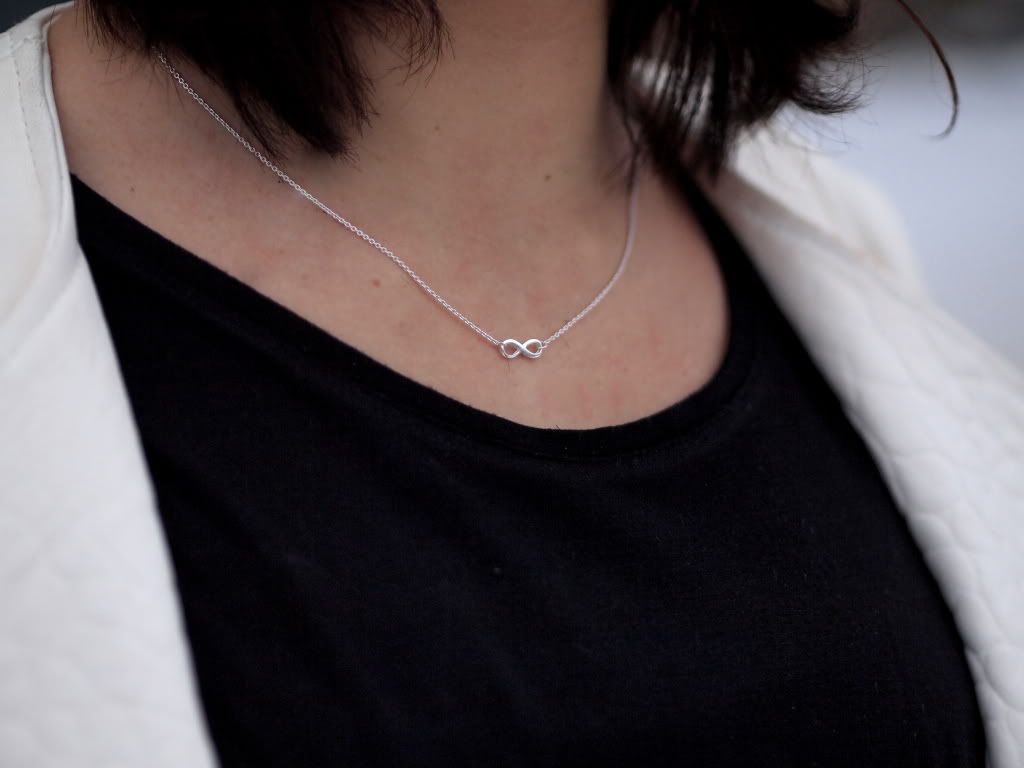 What I'm wearing:
Boots | ASH via Sarenza (
ASH
)
Leather pants | Maison Martin Margiela with H&M
Top | Selected Femme
White leather jacket | Zara
Beanie | River Island
Bag | Vlieger&vanDam
Watch | Michael Kors
Necklace | Heart to get
Bracelets | afterDRK x Maison de Bonneterie and Hot Diamonds
Lots of love and have a nice day!
♥
PS. Have you already noticed that I have my own domain? My blog is now www.style-chameleon.com! I'm so proud! :D