Hi everyone!
Each year everybody has some new year resolutions, and this year I have one too (on a personal level)
My new year's resolution is to eat healthier, with more structure and to start working out again, so I will lose a couple of pounds.
Not that I'm fat! Not at all! But when I went to highschool I cycled aproxximately 20 minutes per day plus physical education once per week. And since I don't have that physical activity anymore I start to notice it. Plus the fact that I don't eat that healthy and structural, sometimes I just forget to eat a meal and compensate that with snacking. I'm also a sweettooth and I snack a lot throughout the day, these facts made me gain a few pounds. I don't feel that healthy and energetic anymore, so I decided to be a little friendlier for my body ;)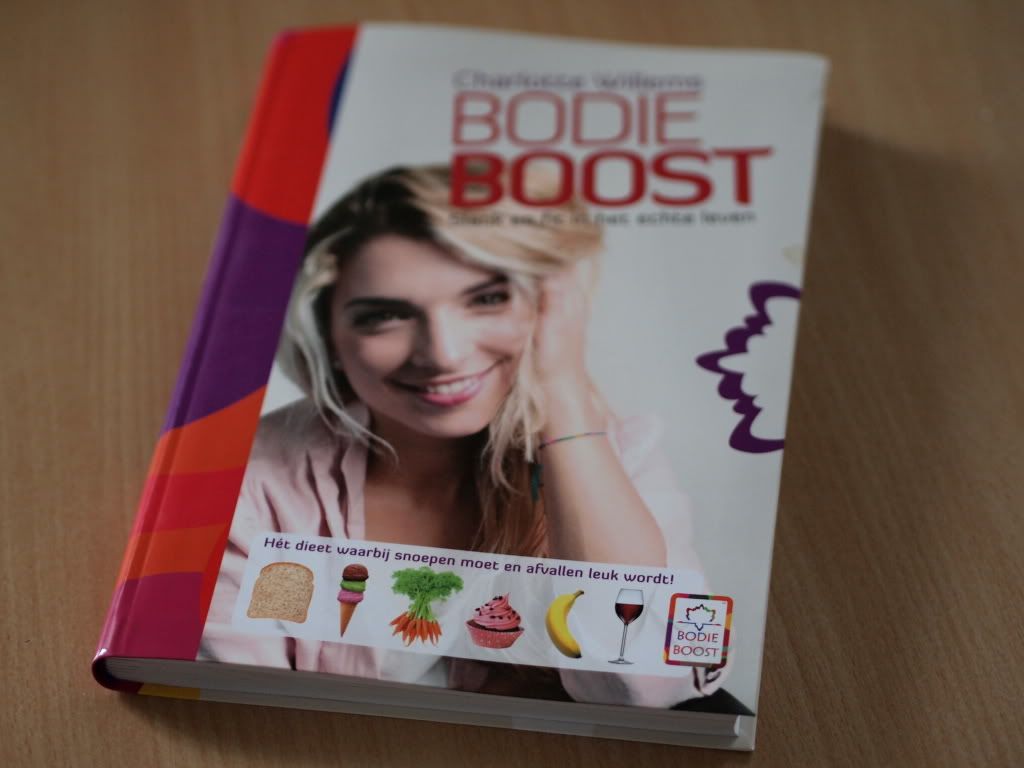 But since I have a healthy weight and body, I didn't want to start a 'real' diet with shakes or other drastic measurements.
That's when I heard about Bodieboost, a easy and no-nonsense 'diet' to have a structure in your food pattern. Losing weight without counting point or calories, just keep living your life (with required snacking!) without really being on a diet!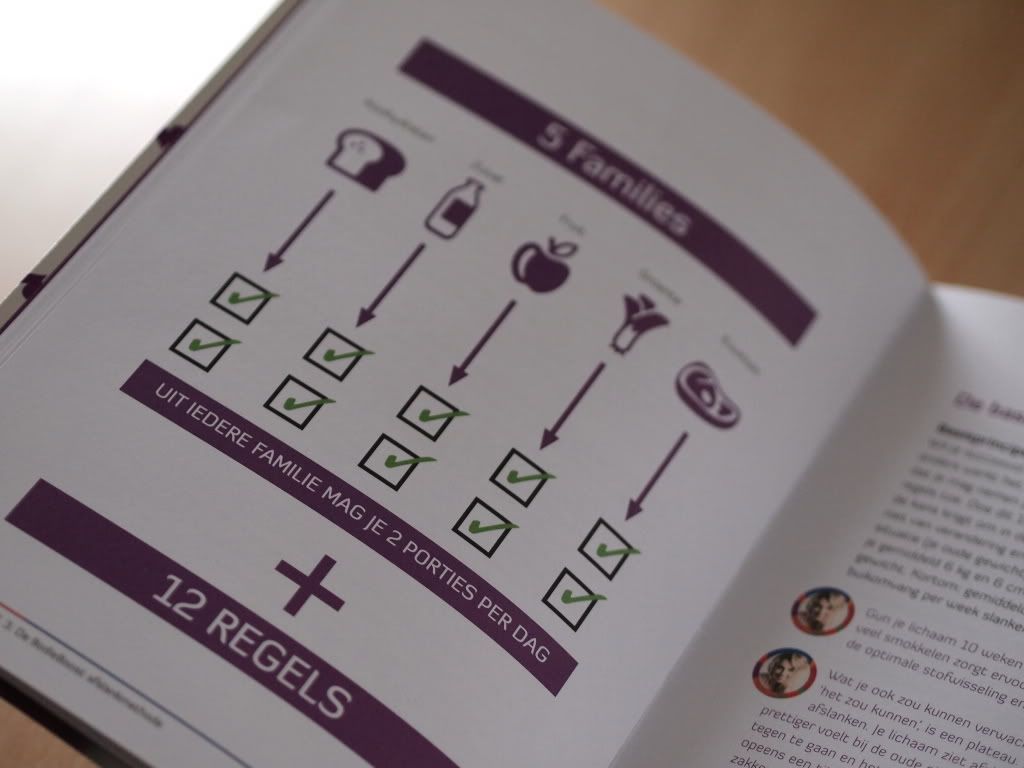 The 5 families.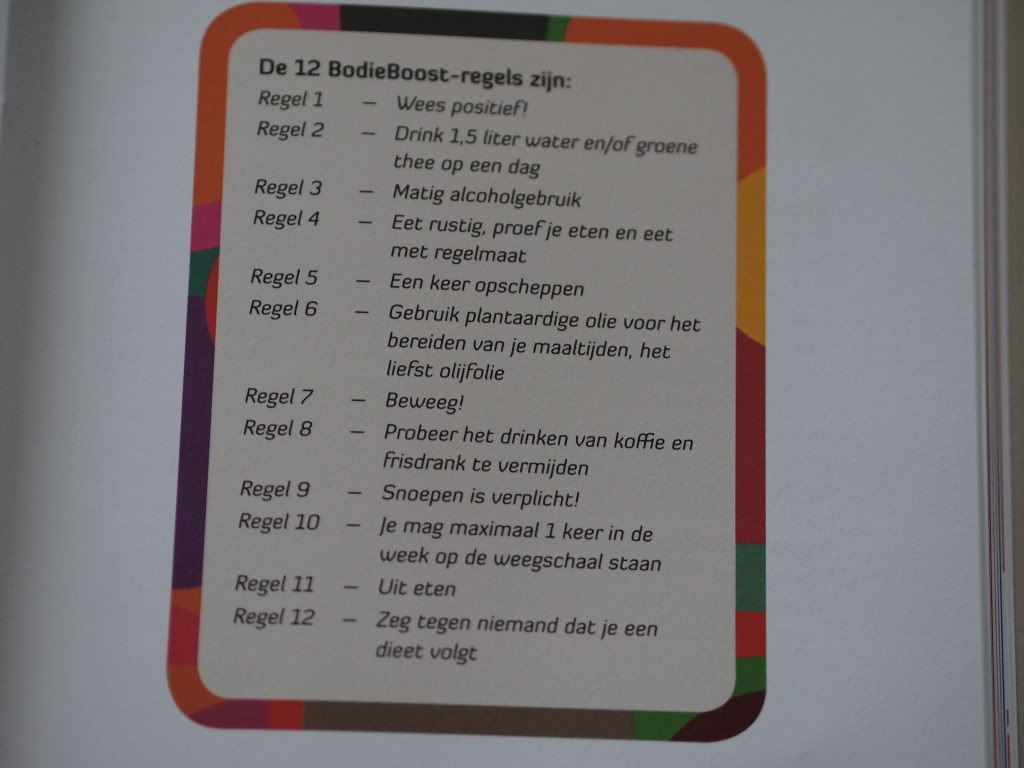 The 12 bodieboost rules.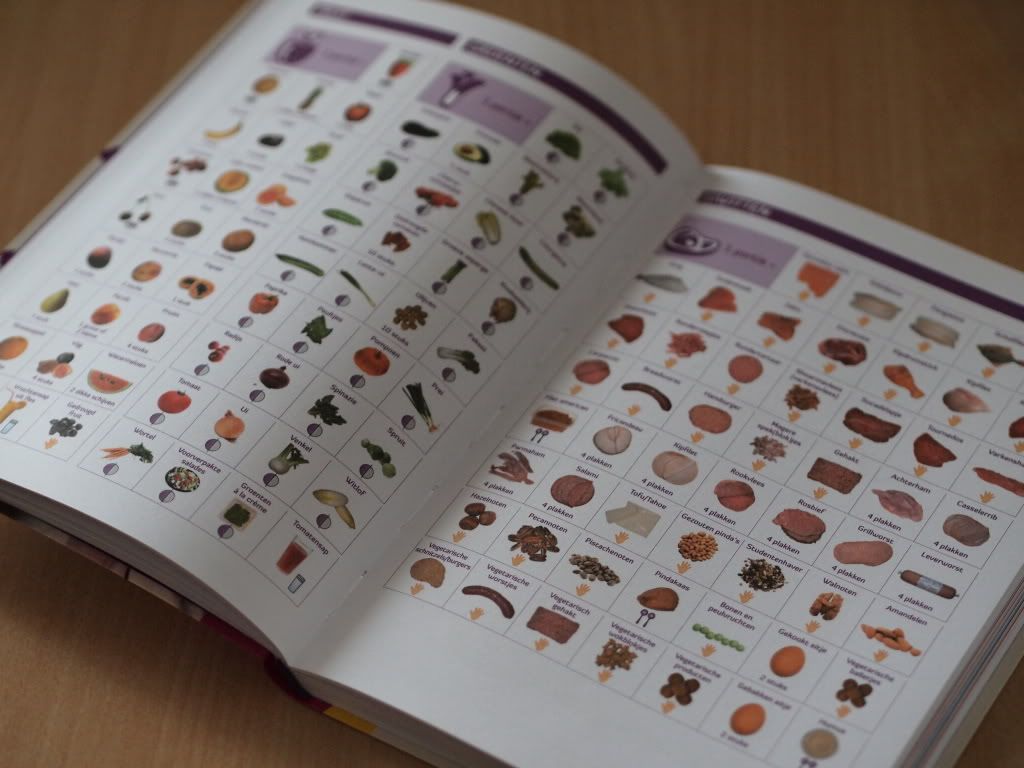 The list of all the families.
The bodieboost method is all about the five families: carbs, dairy, proteins, fruits and vegetables. The idea behind the method is that you eat 2 portions of each family per day, so you eat exactly all the necessary nutrients you need. Nothing more and nothing less. There are 12 bodieboost rules and one of the most important ones is the joker rule. Each week you have two required snack moments, the jokers.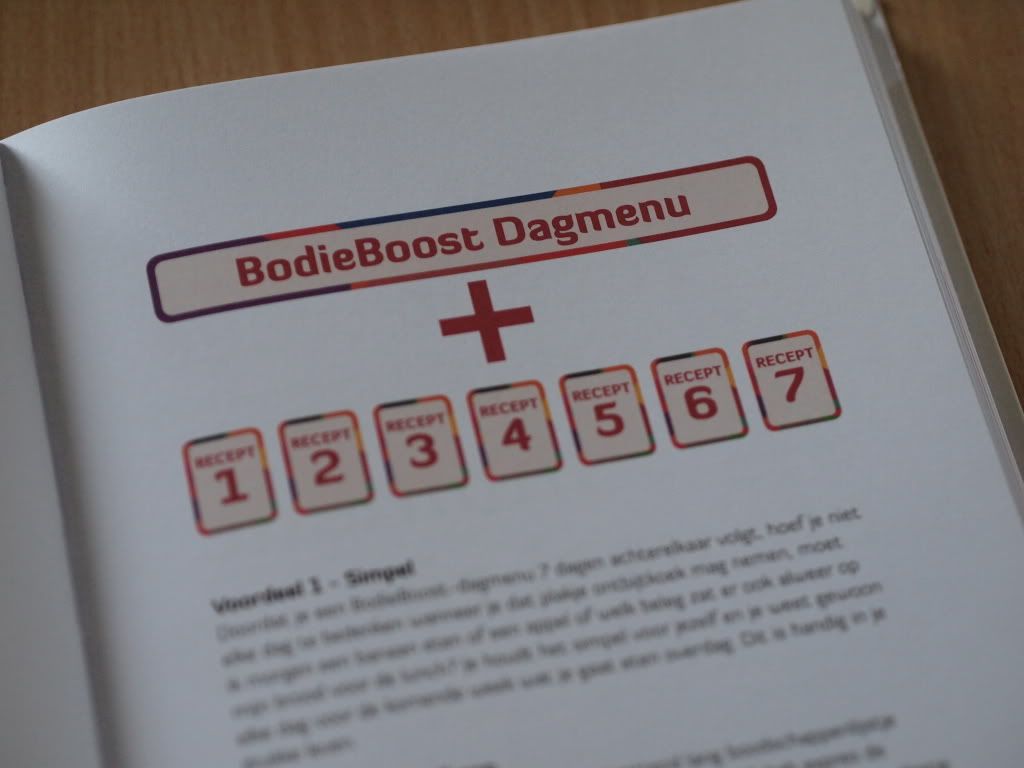 The bodieboost day menu plus the 7 different diner recipes.
An example of a day menu.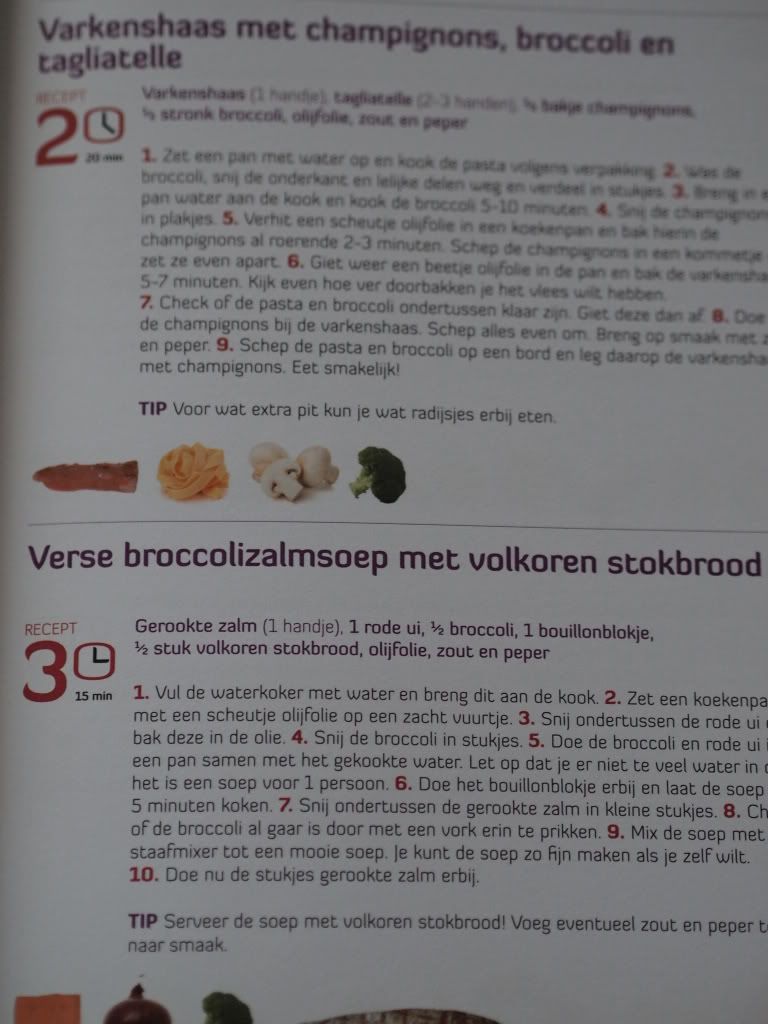 Two examples of the dinner recipes.
In the first ten weeks you have some very easy an delicious week meals. A fixed recipe for your breakfast, lunch and healthy snacks in between the meals, and 7 dinner recipes you can choose from. These week menus are devised for eating 2 portions of each family per day. When the menu says that you have to eat a banana with your breakfast, but when you don't like bananas that's not a problem! You can switch the banana for another product of the same family. So you decide what you eat, you're not restricted. And that's what I like the most about this method!
Every week you have two required snack moments, and it's also allowed to drink alcohol, 3 glasses for women and 5 glasses for men. After ten weeks of following these menus the intention is that you start to develop your own menus according to the bodieboost rules.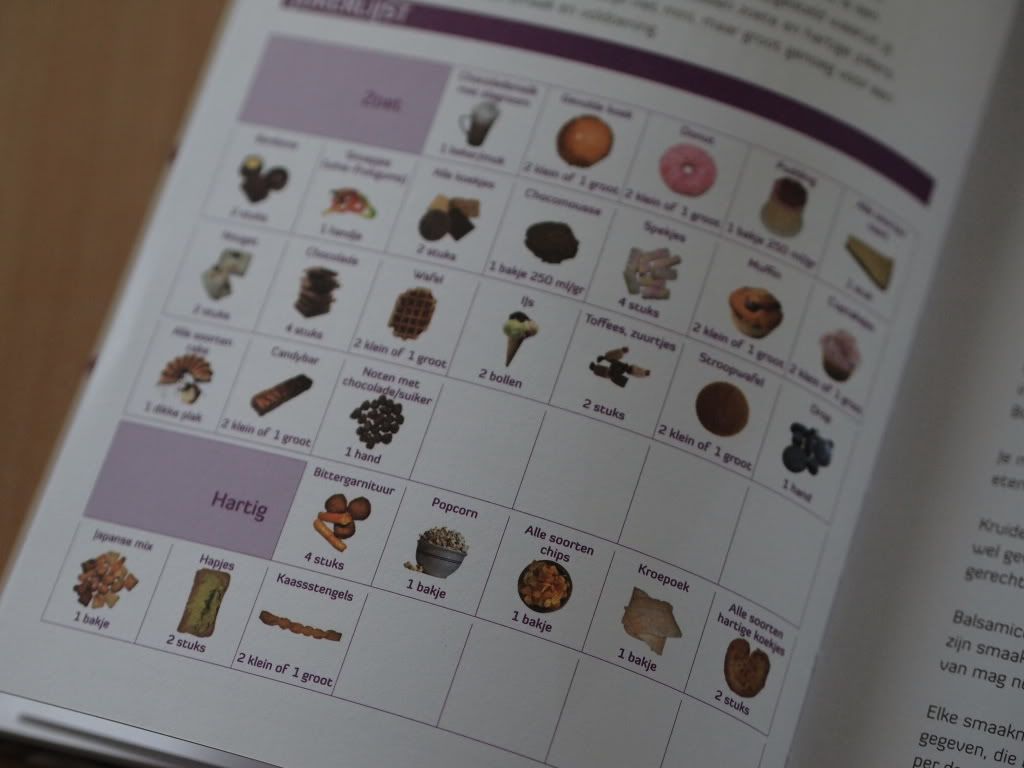 The joker list.
The book is full of inspirational quotes.
There are also some people telling about their experience with bodieboost throughout the book.
I can't wait to start and I will keep you posted about the progress!
Lots of love and have a nice day!
♥