Hi everyone!
Last year (that's just a few days ago :p) I started using StyledOn, a site were you can upload your outfits. I just started using it and I already got featured in a community round up as a featured member!
I felt so super honoured because I hadn't used StyledOn for merely a week!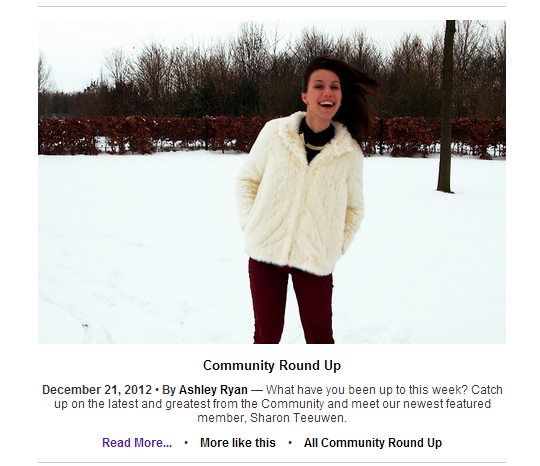 How I appeared on the homepage. They used a very old picture of me, haha! :p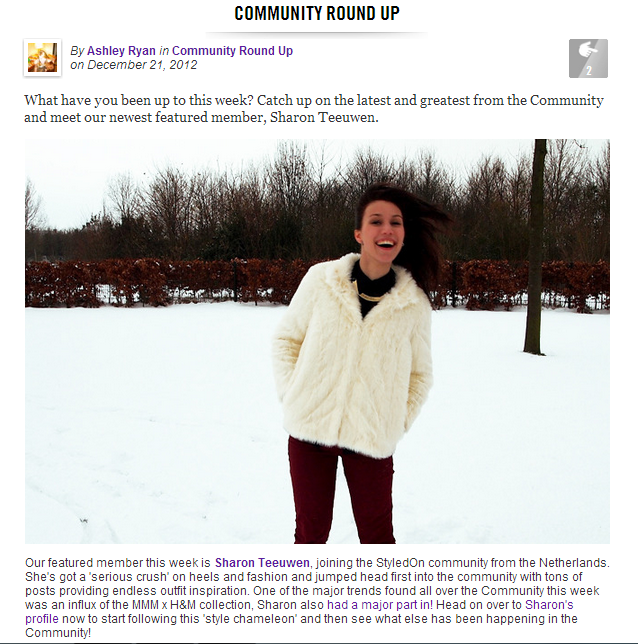 The article :)
You can find the article
HERE
.
They also featured me on their facebook and twitter, so I hope a lot of new people found and liked my blog because of it :)
lots of love and have a nice day!
♥