Hi everyone!
Today I have a super easy and fun DIY tutorial for you!
How to spice up your ordinary beanie.
I own two beanies, a grey one and a black one. But I only wear the black one, I almost never wear the grey one.
So I decided to spice the grey one up with some gem stones, so easy!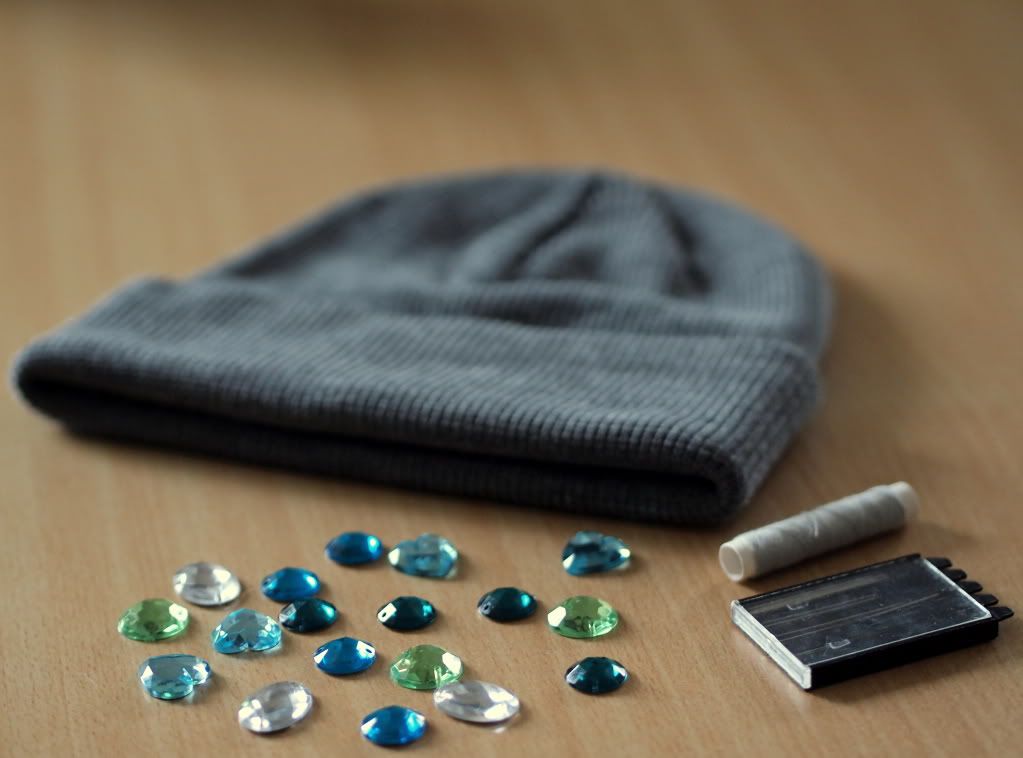 What you'll need: A beanie, gem stones and needle and thread. I pictured the needle and thread but I actually didn't used them! When I wanted to sew the gemstones onto the beanie I found out that one kind didn't had any holes.... So I decided to glue the gemstones onto the beanie with one-second glue. Much easier :p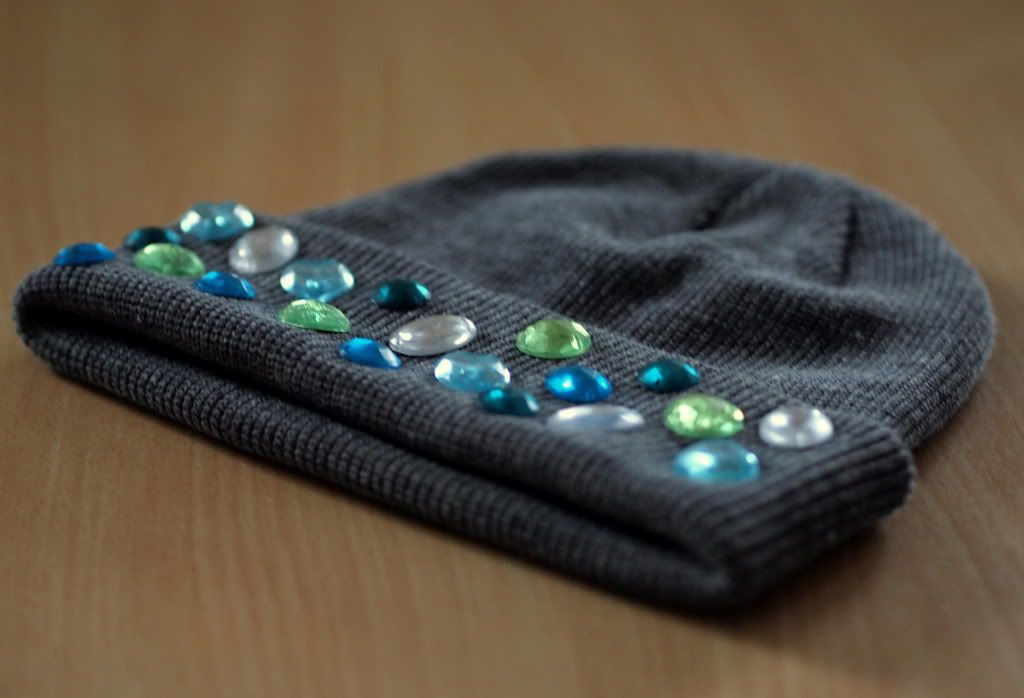 And this is the final result! With only 2 minutes of work and few supplies you have this amazing outcome!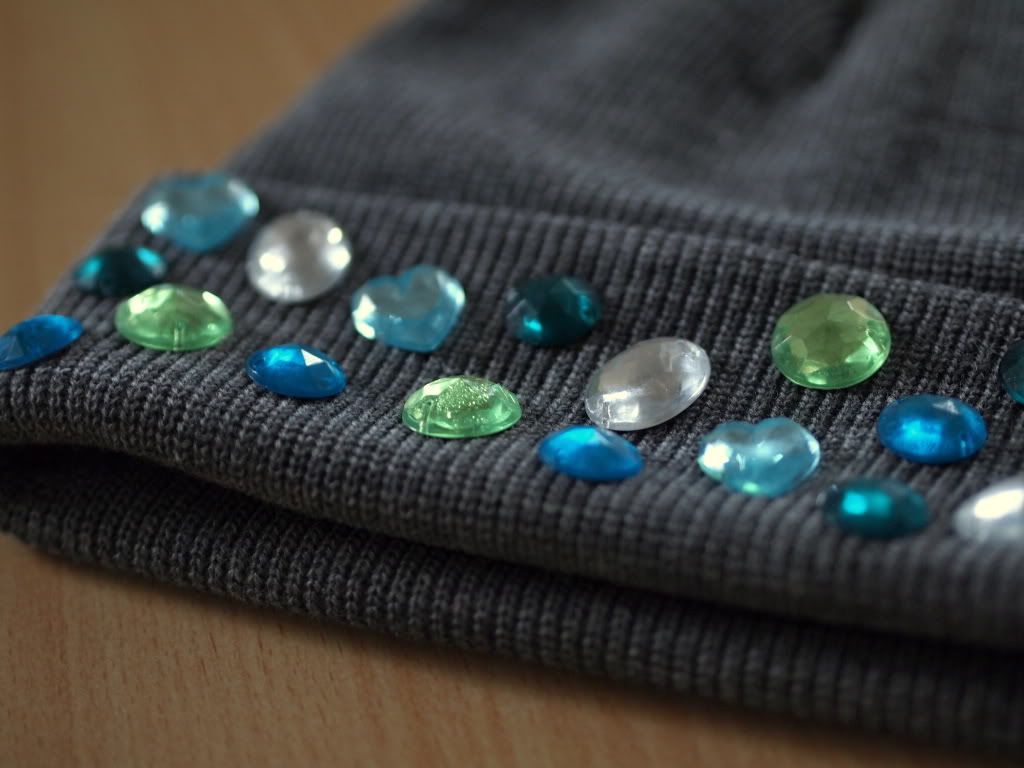 Lots of love and have a nice day!
♥