Hi everyone!
Last Thursday I went to the Dante 6 presentation at The Lobsterhouse.
Dante 6 is a brand that already existed for 3 years now but I never heard of it, shame on me!
From now on Unlimited PR does the PR for this brand so they hosted a little presentation to get to know the brand.
Evelyn, the designer of Dante 6, showed us around the new collection. She described the garments as 'casual luxury', and that's the right way to describe this brand. The clothing is made out of high quality materials with rich colours like emerald green and burgundy. The pieces have a fairly clean design but with interesting details, like the perfect armygreen blouse but with a strip of sequins at the back along the spine.
The collection was showed by live models posing against a wall. There was a video projected on the wall which was custom made according to the moodboard of the collection by Dante 6.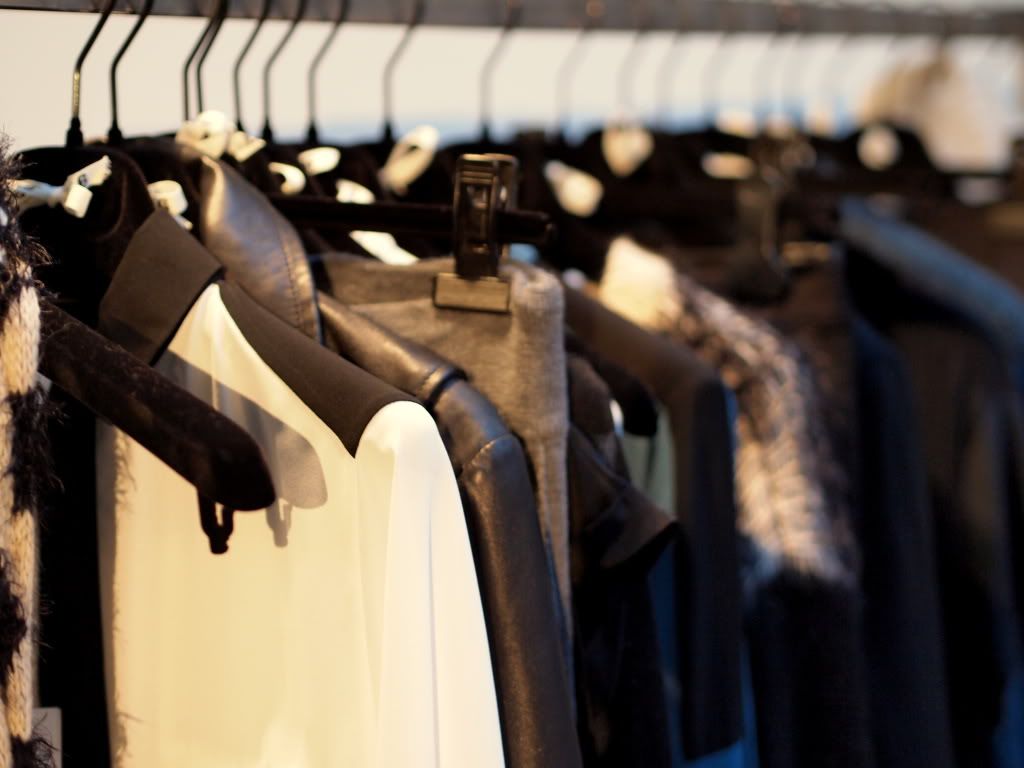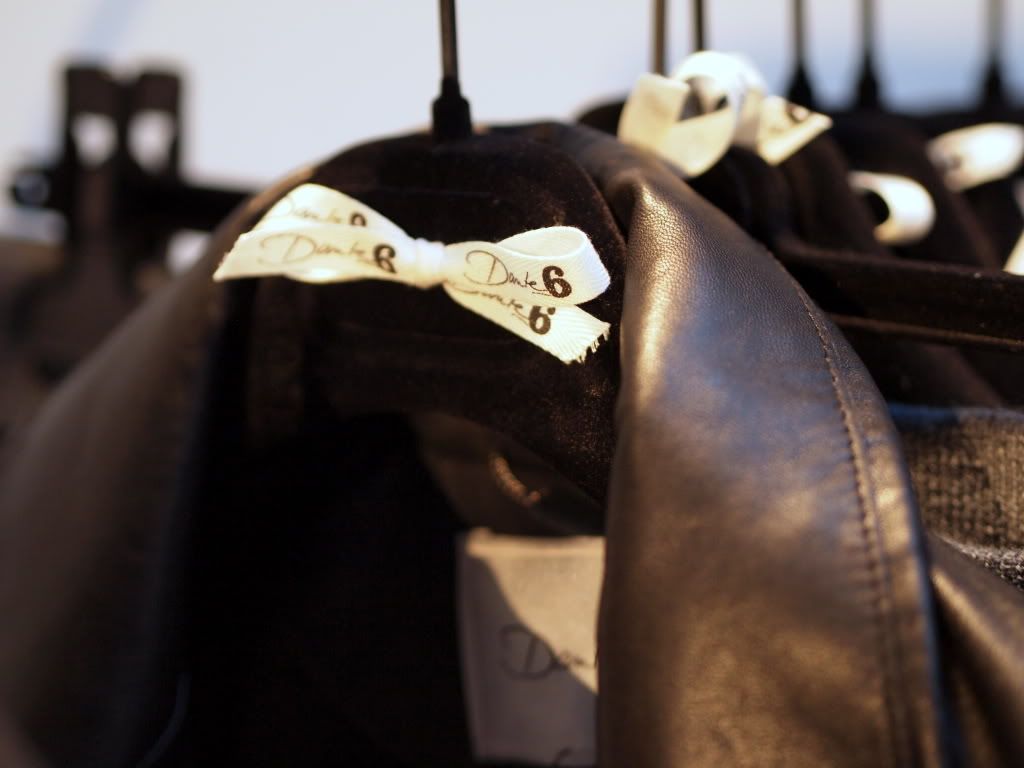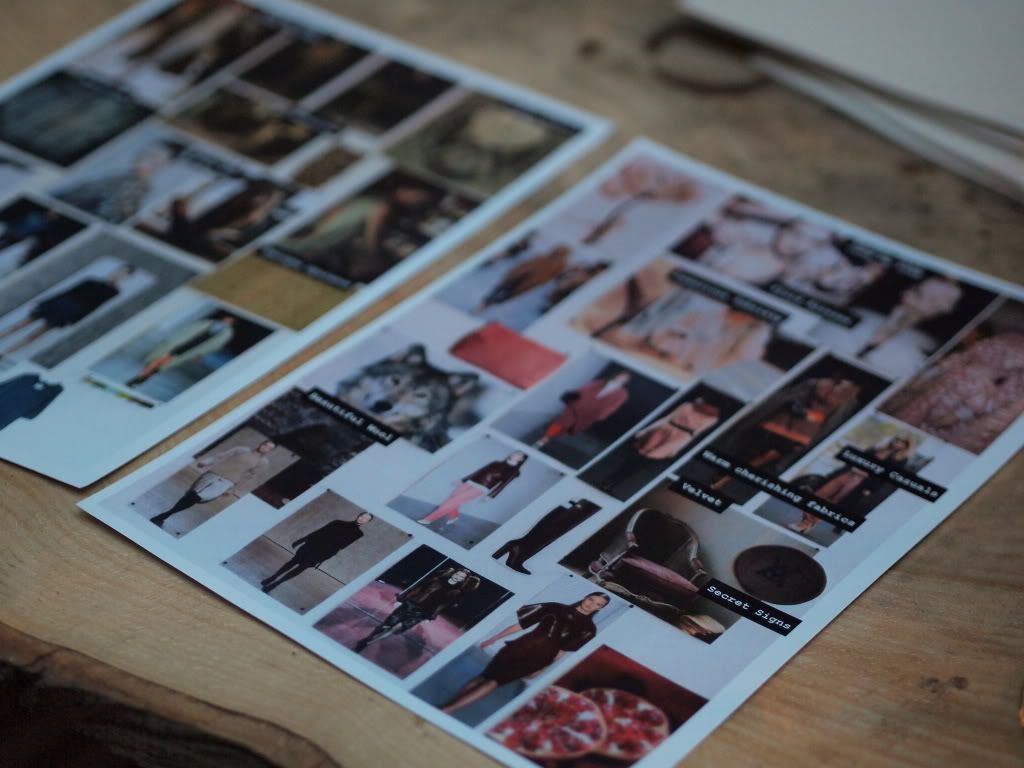 Moodboards.
Another moodboard.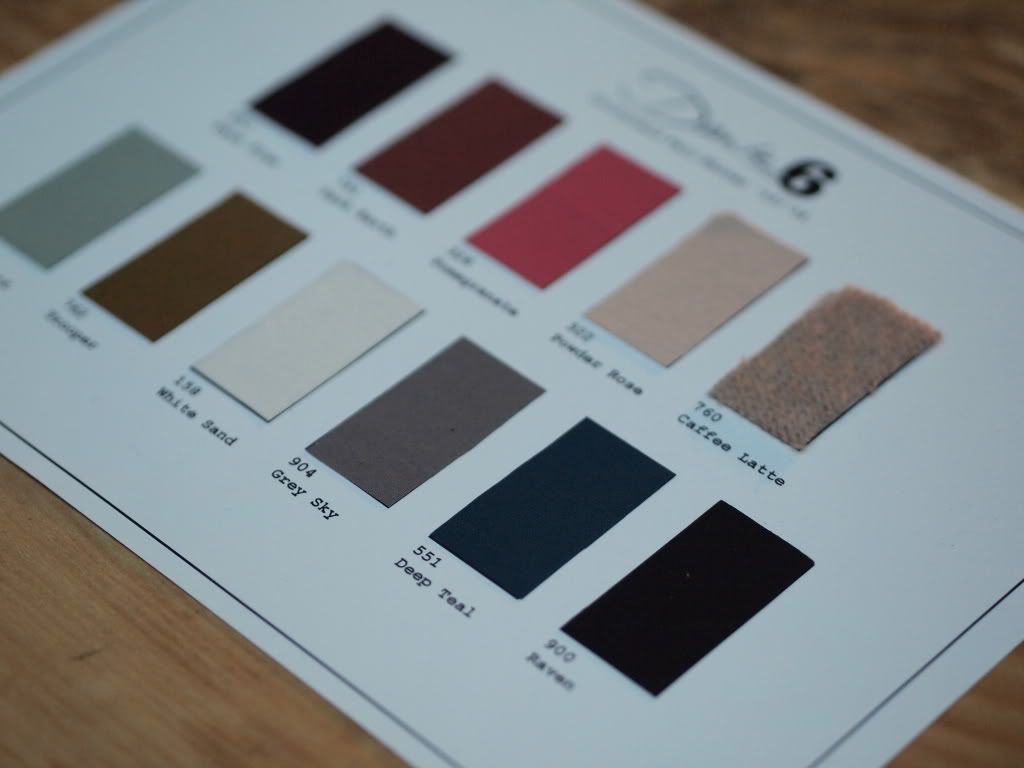 A fabric chart with samples of the fabrics used in the collection.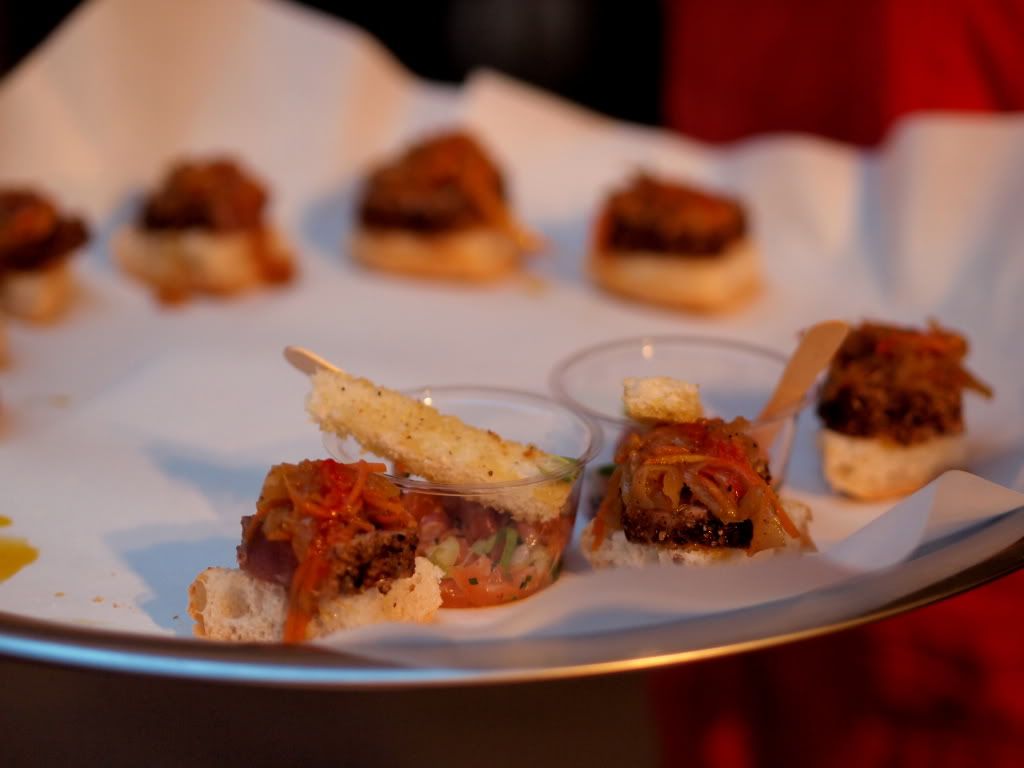 Of course the night wasn't complete with some yummy seafood bites.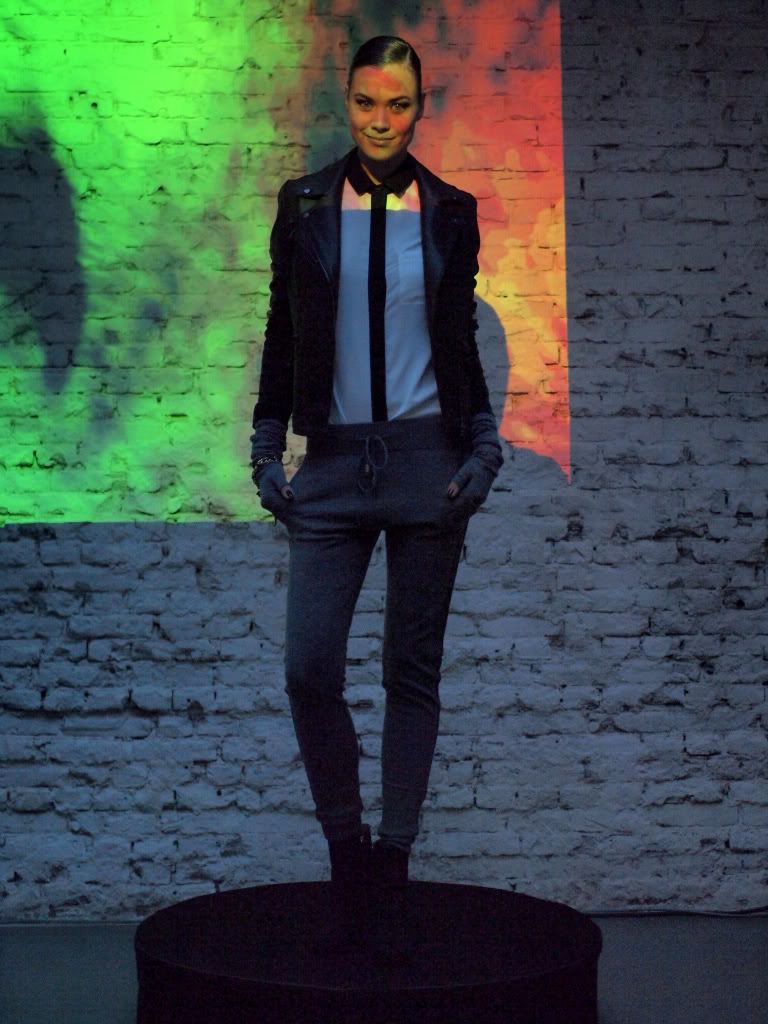 I think this was my favourite look. Love the leather jacket with the comfy pants and the clean blouse.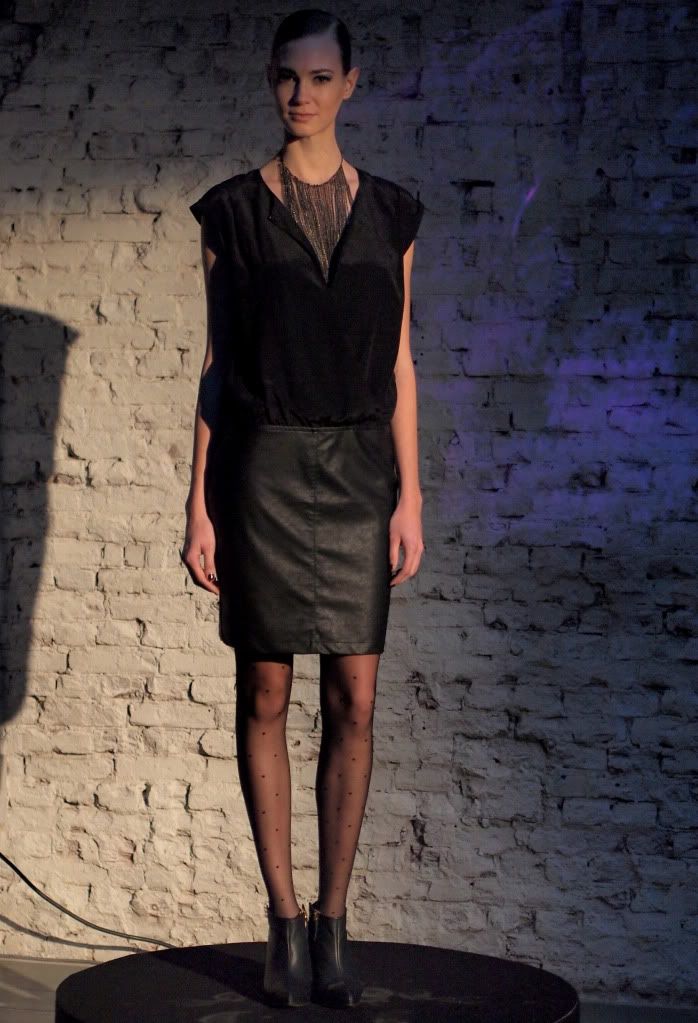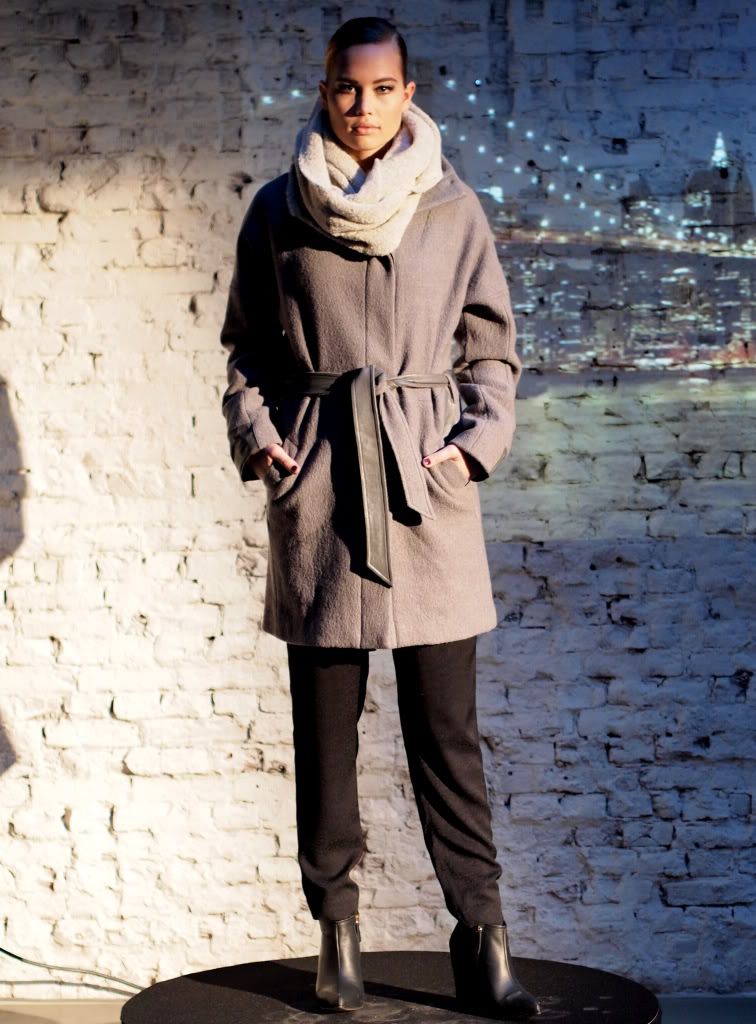 Gorgeous wool coat.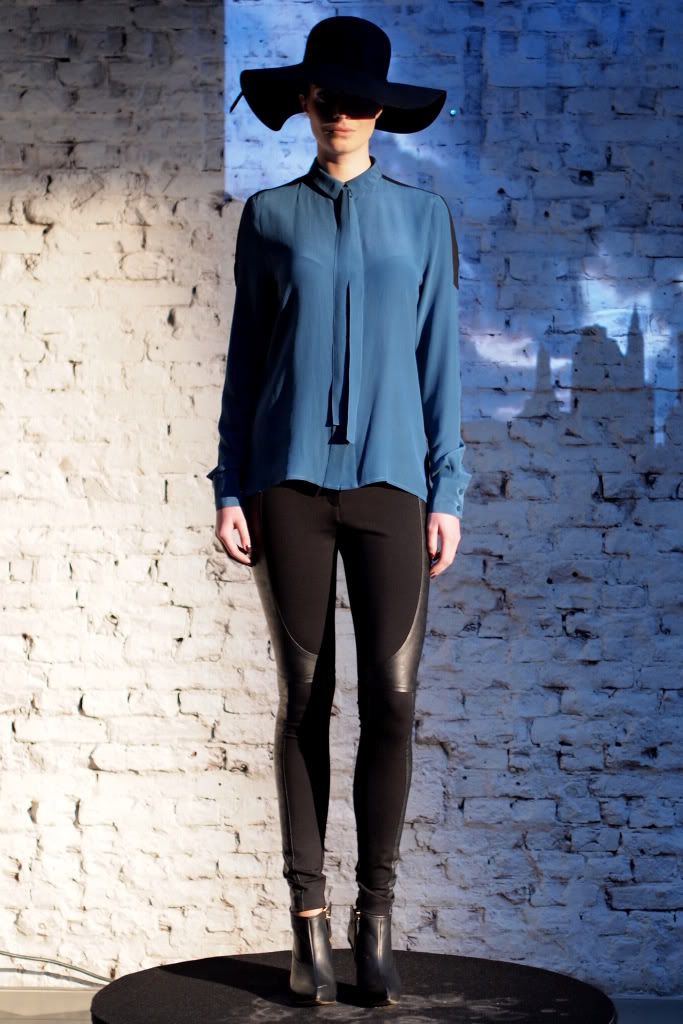 Interesting details like the leather parts on the pants and the black strips on the shoulders of the blouse.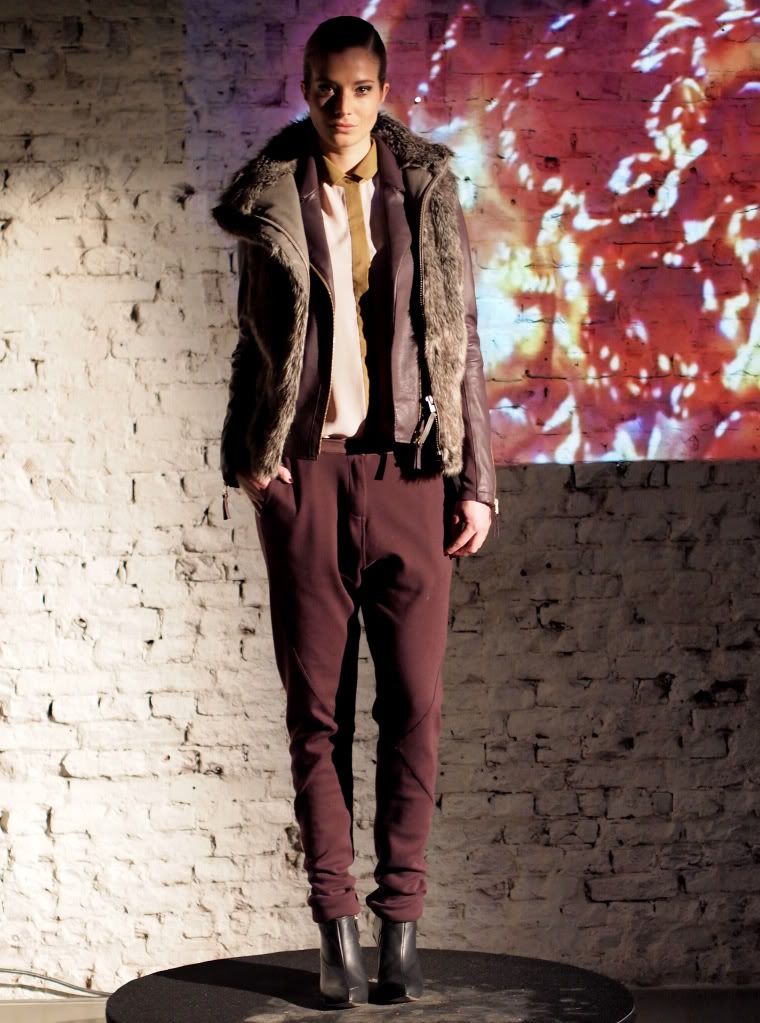 Evelyn on the left with one of her models.
I hoped you've enjoyed reading this article and made you curious about Dante 6, because I think we'll be hearing a lot more from this amazing Dutch brand!
Lots of love and have a nice day!
♥
Ps. If you have any questions for me you can ask them in my Q&A post HERE!